Summers in Berlin are crazy for the tech and startup scene. First off, networking is moved outside into the surprisingly hot German sunshine. In most business sectors throughout Europe, June, July, and August can see a dip in the pace of doing business. Many professionals take holidays with their families and new business opportunities can seem less likely to be generated. That being said, summers can also be a valuable time to gain new insights, for which a slower pace can allow for quicker implementation.
This is exactly our summer strategy. The aim is to attend events, network, exchange ideas and quickly turn around to share our new approach with current and future clients. The three conferences Paranoid Internet team members attended last week were HEUREKA Startup & Tech Conference, Noah Conference and Unchain Convention. In short, one for German startups, one for the corporate perspective and, lastly, one for our favorite niche, crypto.
HEUREKA – June 12
There are many 'future enthusiasts' in the tech and startup scene. This is one of the reasons why HEUREKA places importance on sharing sustainable success for startups.
Another interesting focus at HUEREKA is their hardware area. The Paranoid Internet team is full of tech-minded individuals that love the latest gadgets and tools. So for us, this was a super fun area.
Key Takeaway 1: B2C Leading the Green Way
One project, in particular, we enjoyed from the hardware area was Berlin Green. Paranoid Internet is very interested in the future of greener products. Berlin Green creates a well-designed and easy-to-use compact garden that grows up to 8 plants at once. Sensors and an app guide the user through a 'hands-off' food-growing experience. The key takeaway here is that the green revolution seems to be happening in the B2C sector first with consumer products. However, it is our prediction that this will be the catalyst for more big businesses to start going green.
Noah Conference – June 13 & 14
Noah Conference created a space for 5,000 upper-level execs, 1,500 startups, and 700 investors to share future-shaping ideas and a common interest in digital revolutions across their respective business sectors.
Key Takeaway 2: The E Scooters are coming
At Noah Conference, we saw A LOT of scooter companies. If you wanted to know more about our thoughts on the space, check out our most recent article, Should You Start an E Scooter Startup? During the conference, presentations were given into the shocking amount of growth this particular niche has experienced. E mobility is definitely a rising trend, but the way in which the companies are behaving is a high-stakes, winner-takes-all race. It will be interesting to see who comes out on top. Maybe Tier Mobility, Lime, or an entirely new player?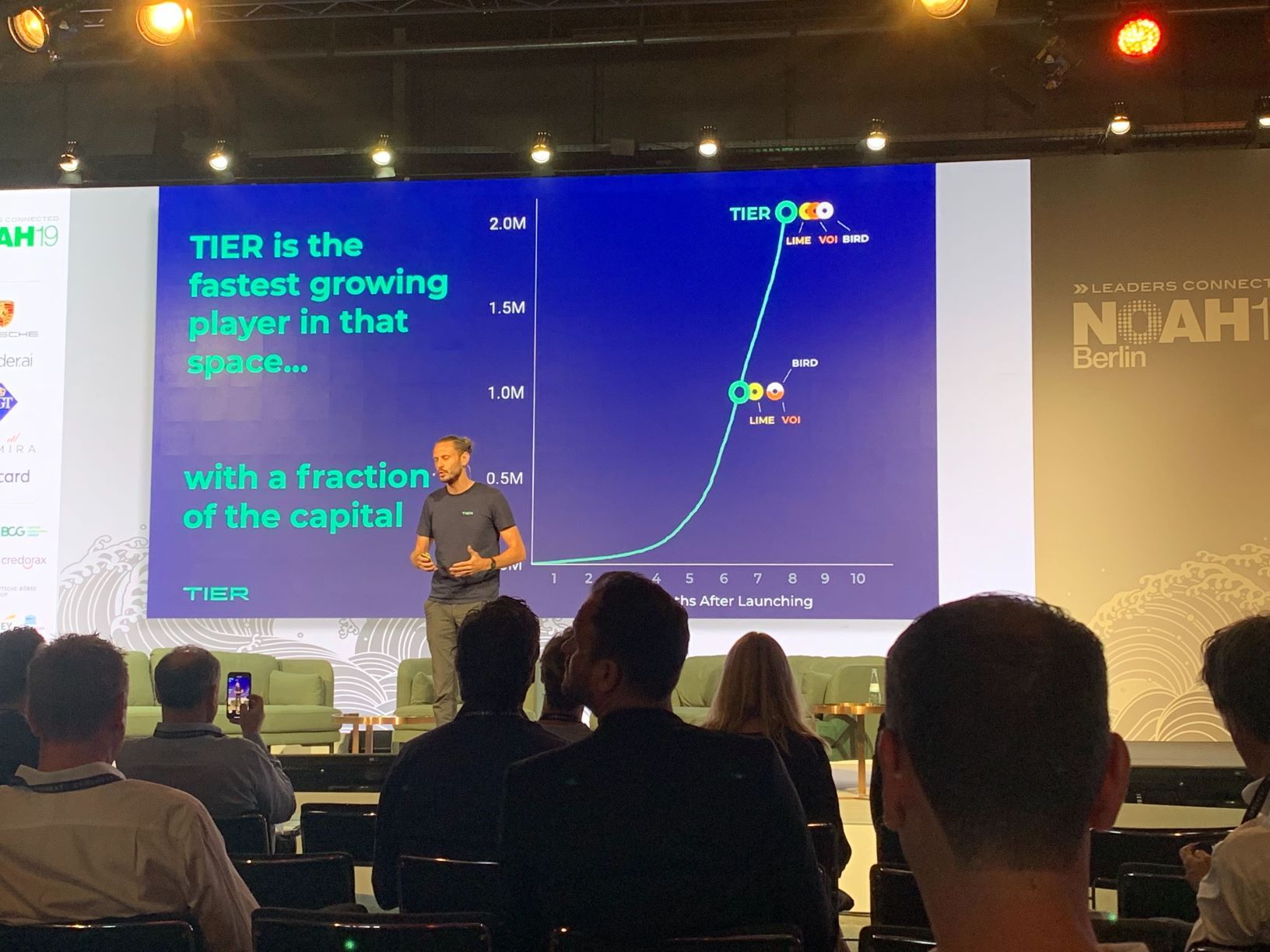 Key Takeaway 3: Future of Business = Emotions
We were surprised that this was one of the key takeaways, especially from such a corporate-focused conference. Take Tourlane, for example, with 100% personalized trips and tailor-made experiences, the company places individualism and their feelings at the forefront of the user journey.
Key Takeaway 4: Chatbots are getting smarter
If you have read any of Paranoid Internet's previous articles on chatbot marketing, like 'GDPR' for Facebook Messenger Marketing or The Bandersnatch Effect: Chatbot n' chill, then you know we are very into Facebook Messenger marketing. Bots have been here, but the next step is to be aware of how to make them smarter. Utilizing growth tools, such as the JSON Growth Tool that allows you to send an opt-in message to every user who clicks on your ads is how to start taking chatbots to the next level. Chatbots are not only amazing CRM tools, but can also become incredible tools for growth and guiding users through sales funnels and informational journeys.
Unchain Convention – June 14 & 15
The Niche Rockers of Paranoid Internet love crypto and blockchain. In the early days of Paranoid Internet, we specialized in the crypto and blockchain scene before later expanding our services into other niches and industries. Unchain Convention is a smaller conference with a limit of 500 attendees and 30 speakers where like-minded crypto lovers can imagine the full potential of a decentralized economy.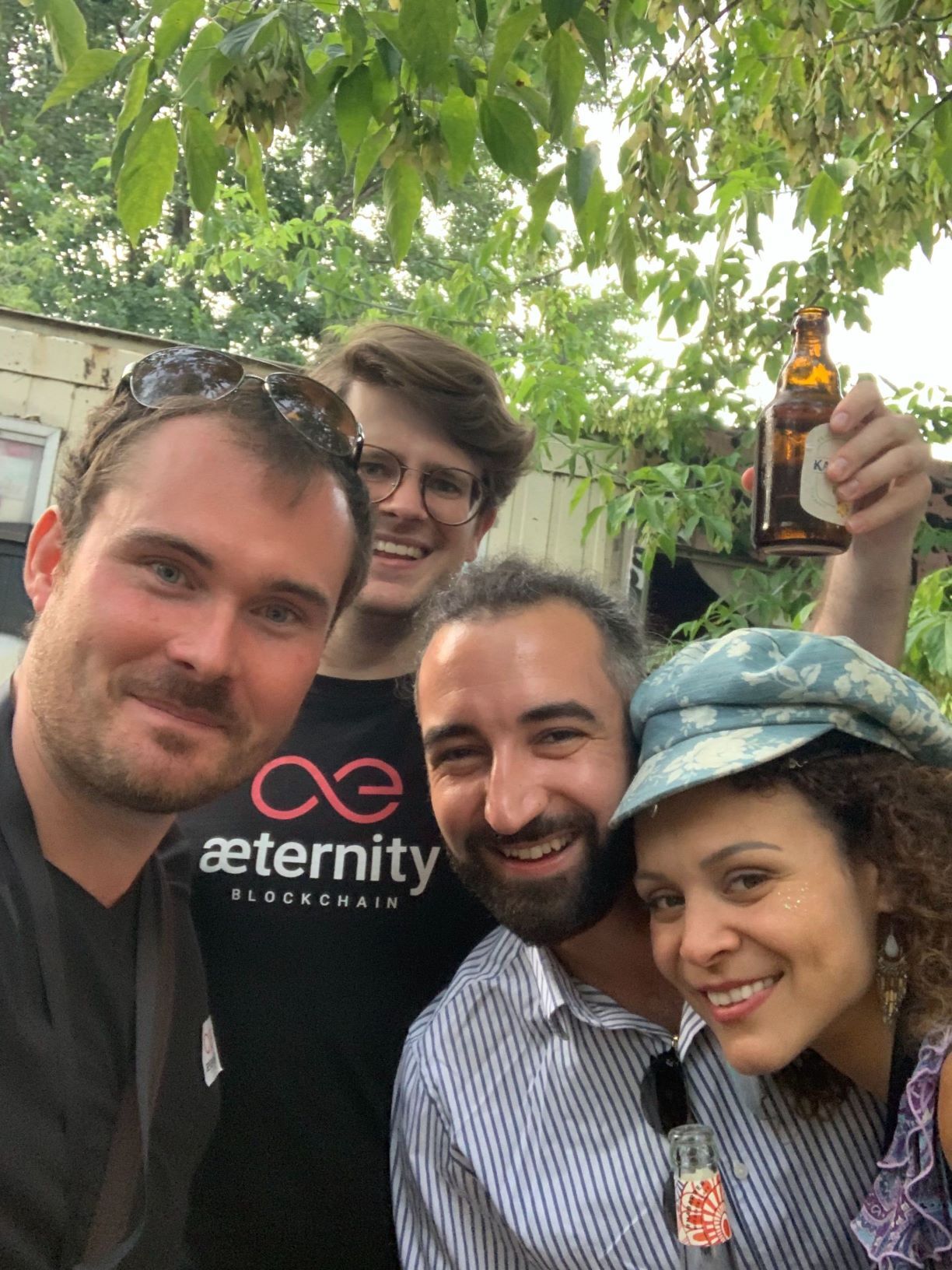 Key Takeaway 5: Crypto Ideals 'mature'
In the early days, the crypto space attracted pseudo-anarchists, nutty entrepreneurs, geeks and a plethora of weirdos. If you look at the space today, however, these same weirdos are coming together and getting smarter. Privacy is still vastly important, but not because of shady transactions; instead, it is a modern-day requirement to conduct safe business between two parties. Topics like socio-economic frameworks were at the forefront, and use cases for mass adoption continue as hot topics.