Digital Agency that makes Internet alive
Crypto und Blockchain – Yes, you are special
Chaining is your specialty? So special that unfortunately hardly any agency understands it? How good that we have crypto bloggers & blockchain startup experts in our team who can advise you with full understanding and provide you with a suitable strategy and advertising material. The new age rocks! Goodbye paper clips.
Web3 - Bring your company into the metaverse!
"GM" from the future. We are already in the bright and exciting future of the Metaverse!
We are on the brink of a new virtual Web3 fascination – The Otherside – is waiting! Brands and companies should therefore prepare answers today for the possibilities of tomorrow.
Our teams will support you to make an impressive and creative start into your Web3 & Metaverse journey.
We always work with the best project teams from Yuga Labs, Azurbala, Animoca Brands, Decentraland, The Sandbox, Upland or Somnium Space to create the perfect experience.
Ask us for a no-obligation quote so we can review together how to uniquely position you. Together we will create futuristic events that add value to you and your brand.
NFTs - Concept, Design, Creation & Marketing
Non-fungible tokens or NFTs are much more than just a trend.
Once this Buzzword on Web3 is fully decoded, brands will increasingly understand how to use NFTs as a utility for virtual customer engagement and incentivization.
In particular, NFTs can be used to take customer engagement, brand identification & community building to the next level. They can also sustainably align their marketing with the "here and now" generation.
Our teams will pick you up, inspire you with creativity, advise you and develop a suitable NFT brand strategy for you and any project teams. We can map "NFTs" – as a full-service agency. NFT Concept, NFT Design, NFT Minting & NFT Marketing.
Marketing – We dance in all the arms of the data octopus
We market your product and your service in a way that you feel pride. Whether Google Ads, Social Media Ads, SEO Marketing or Social Media Support: We attach great importance to the fact that the ideas of our customers shine in the most beautiful screen light – and meet the people who desire to pay for them. Efficient, target group-oriented and with love, that's how we work for you.
Design & Branding – Colours flow, to the contour
Is there anything more fun than finding the right color code for your corporate mission? No! Our team loved producing designs long before coming to this profession. Come to us, give us your product or service, and then let's get to it. Your ideal branding awaits you: it's just one sleepless night, three color palettes and all our excitement away.
Websites & Shops – Sell the love for your products & services
A row of shops is good, a webshop is better? Nearly. Today's customers want the flexibility to be able to purchase everything online and offline at the same time preferably yesterday. And why not? All it takes is a practical, beautiful, functional, suitable, elegant, clear online shop with a perfect blog and additional references to the offline shop. Everything we actually love to create for your advancement, really.
PR & Communication – Answer the questions of your business heart the right way
PR & Communication will help you to communicate and distribute important news from your company. PR is an important marketing instrument and we will help you with the right strategy, writing, and publishing. PR & Communication is not only writing a text, it's letting the world know what's happening in your company. We also do personal branding, product PR, and reputation management. Let's find the right words for you and let's go viral!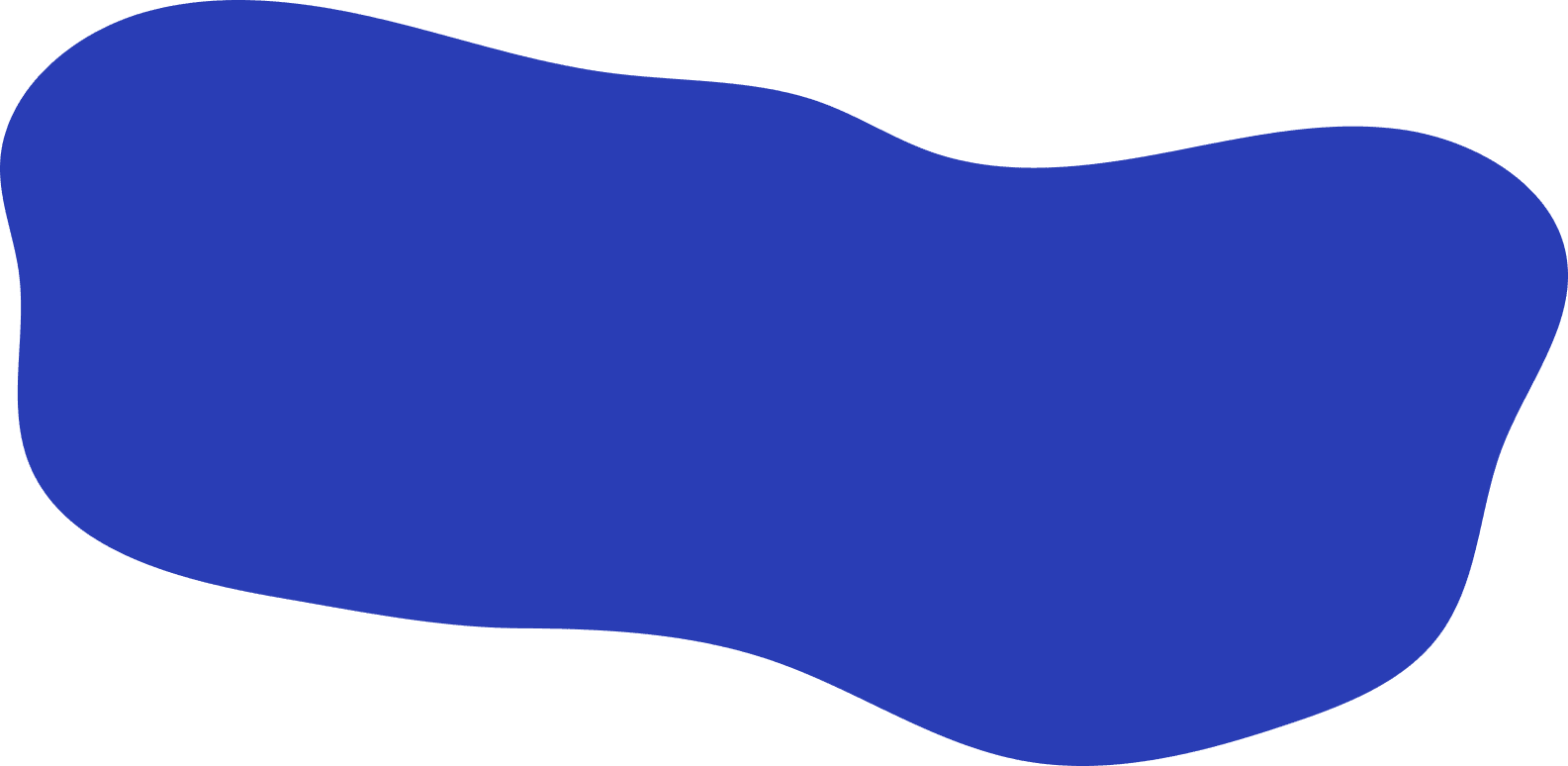 ... the
&nbsp&nbsp&nbsp&nbsp&nbsp&nbsp&nbsp zombie apocalypse.
Super Werbeagentur welche sich nicht nur sehr gut in Media Buying und im Bereich Crypto versteht. Arbeite gerne mit dem jungen und erfrischenden Team zusammen, welches nicht nur kompetent sondern auch ausserordentlich kreativ und motiviert aufgestellt ist. Qualität bedeutet, der Kunde kommt zurück und nicht die Ware. Bis bald auf ein Bier in Berlin!
Liebes Paranoid Internet Team, vielen Dank für die tolle und zielführende Zusammenarbeit in den letzten 2 Jahren. Es ist immer wieder schön zu sehen, dass ihr nicht nur "Marketing-Bla-Bla" drauf habt, sondern wirklich etwas von E-Commerce und Online Marketing versteht und helfen könnt. Auf die nächsten Jahre. Ich freue mich drauf.
A very harmonious team with a lot of enthusiasm and passion for the implementation of digital media. Vielen Dank für die tolle Zusammenarbeit bei der Erhöhung unserer Reichweite und Erschließung bisher nicht erreichter Kundensegmente. Weiter so.
It has been great partnering with Paranoid Internet! They know how support women in tech and blockchain by creating strengths with female industry leaders.
Paranoid Internet organized a really cool VR Kicker event that I personally enjoyed a lot!
I've gotten to know Paranoid Internet at SXSW in Austin, Texas a few years back and can highly recommend them for business. Be it in event management, online marketing or their latest venture in e-mobility. They are always up-to-date with the latest trends and the managing director Dennis has a huge personal network of various players in the Berlin tech scene and beyond. Thank you!
Danke Dennis für die gute Zusammenarbeit. Immer wieder spannende, innovative und neue Ideen dabei. Liebe Grüße vom Reachbird-Team.
In brief, there are only very few digital marketing experts out there that combine go-to-market creativity and entrepreneurial acumen so good as the team of PI does - seriously! If you're looking for a crew that helps you market with ahead-of-the-curve techniques and also topics, PI is your go-to address! Awesome work, guys!
Das PI-Team ist ein echt kreativer Haufen von Marktexperten, die wirklich Ahnung von der Materie "Digitale Geschäftsmodelle" haben - ob in Berlin oder auch in Frankfurt, Hamburg oder München. Insbesondere das Thema "Plattformgeschäft" und "Affiliate Marketing" in diesem Zusammenhang ist eines ihrer Steckenpferde. Immer wieder gerne.
Danke dass ihr uns im Bereich Suchmaschinenoptimierung (SEO), content marketing und native marketing immer unterstützt! 🙂 Nur so ist es uns möglich als journalistischer Blog in unserer Nische mittlerweile pro Tag 25.000 Menschen zu erreichen. Auf die nächsten Milestones!
The small team is quite unique and multi-culti, so it's nice how seamlessly they work together.
It's a pleasure to work with such a passionate team.
Kreative Köpfe, muss man schon sagen. Besonders die Netzwerktreffen rund um das Gründerfreunde Magazin sind sehr spannend jedes mal.
Wir wollten einen Salesforce Ansprechpartner, der uns sowohl beraten wie auch das Implementieren der einzelnen Tools vornehmen kann. Durch Bekannte wurde uns die Paranoid Internet GmbH empfohlen. Unser Fazit: Es hat alles wunderbar und schnell funktioniert. Jetzt heißt es nur noch Learning-by- Doing, denn wie viele von euch wissen, ist Salesforce nicht selbsterklärend;-)
Sehr kompetentes und offenes Team, gerade in den Bereichen der SEO-Optimierung echt spitze. Danke für die tolle Zusammenarbeit über die letzten Monate.
Solide Agentur, First Movers, mutig und innovativ.
Tolle Ideen, toller Spirit & vor allem tolle Ergebnisse!
Tolle Firma, tolle Typen, tolle Events. Tausche mich immer wieder gerne mit euch aus. Weiter so!
ePilot Mobility is an electric car feed provider whom we made a corporate identity, an app and a website.
We accompanied the expansion in Germany for the Californian fitness and health market.
The startup news page was modernized by our team: We modernized the existing web presence while maintaining key features of the existing corporate identity.
CryptoTicker provides news about Cryptocurrency Trends – their page was designed and is maintained by our team.
Helping an offline E-Scooter B2C Seller move his sales online.
We created an online presence for the burger restaurant chain.
We brought some of the biggest innovators and names in crypto for Berlin's first large-scale crypto conference.
Are you considering to work with us?
Digital, Hanseatic, expanded to Berlin.
Staying one step ahead of the competition is rooted in the core of the paranoid Internet. In online marketing, an industry that can change almost overnight, this is essential. Staying ahead is almost like being paranoid – you have to keep an eye on everything. That's why we see ourselves as their digital companion to a secure future. Clients often describe us as an internet and digital agency, media agency or creative agency that is very knowledgeable about startups, cryptocurrencies & blockchain, e-commerce, online marketing, branding, podcast marketing, PR & public relations, event management or digital transformation consulting. Whether this is enough for your company as a full-service agency, let's find out together. Oh, by the way, the "you" and "we" are ingrained in our corporate culture. Of course, we also respect customers who want the "you". With our headquarters in Berlin and various project units throughout Europe, we are right on the pulse of the times. Our goal is to prepare you in the best possible way for the challenges of digital transformation and increasing international competition.
Crazy creative mind or technical skills?
We are always looking for talents who want to get a taste of agency air. Take a look at our job advertisements or try your luck with an unsolicited application.