Industry: E-Commerce
Our Role: Webagency
Skills: Business Models & Business- Innovation – UI/UX Design
ePilot is an incubator project of Paranoid Internet, launched in 2019 by CEO and Founder, Dennis Weidner.
The concept is to provide employers a solution to offer environmentally friendly e-mobility services (e-scooters, bikes and e-bikes) as an employee benefit, all with a convenient monthly subscription.
ePilot is an example of how a company can work to enact positive, real world change. This project is driven by the will to contribute to the reduction of the global carbon footprint with climate-friendly e-mobility service.
The first eMobility subscription in Germany
By providing an easy-to-use, eco-minded commuting alternative, we hope to encourage companies to make a step towards the reduction of their Corporate Carbon Footprint (CCF). Our system is based on the use of what is already existing. With a global vision of reducing unnecessary production, we collaborate directly with the main providers on the market and help them maximize the use of their vehicles while effectively enlarging the target group of e-mobility users.
Our Strategy
MAIN MILESTONES AND GOAL DEFINITION
ePilot Website ABO/BUSINESS
ABO/Business
Dashboard
App : LAUNCH MARCH 2021
The ePilot business model is divided into two categories that are reflected in the 2 axes of the website. The first being ePilot Abo, this is the e-mobility subscription service. Corporates can utilize this service as a benefit for their employees with an easy to use plug-and-play model and simplified monthly billing. ePilot Business is what makes the business model so flexible to the current and future needs of the market. From Marketing, Branded Vehicles, Insights, Laboratory, Cities and Communities and Market Place -ePilot is preparing for and shaping what the future of e-mobility will look like.
ePilot Mobility Dashboard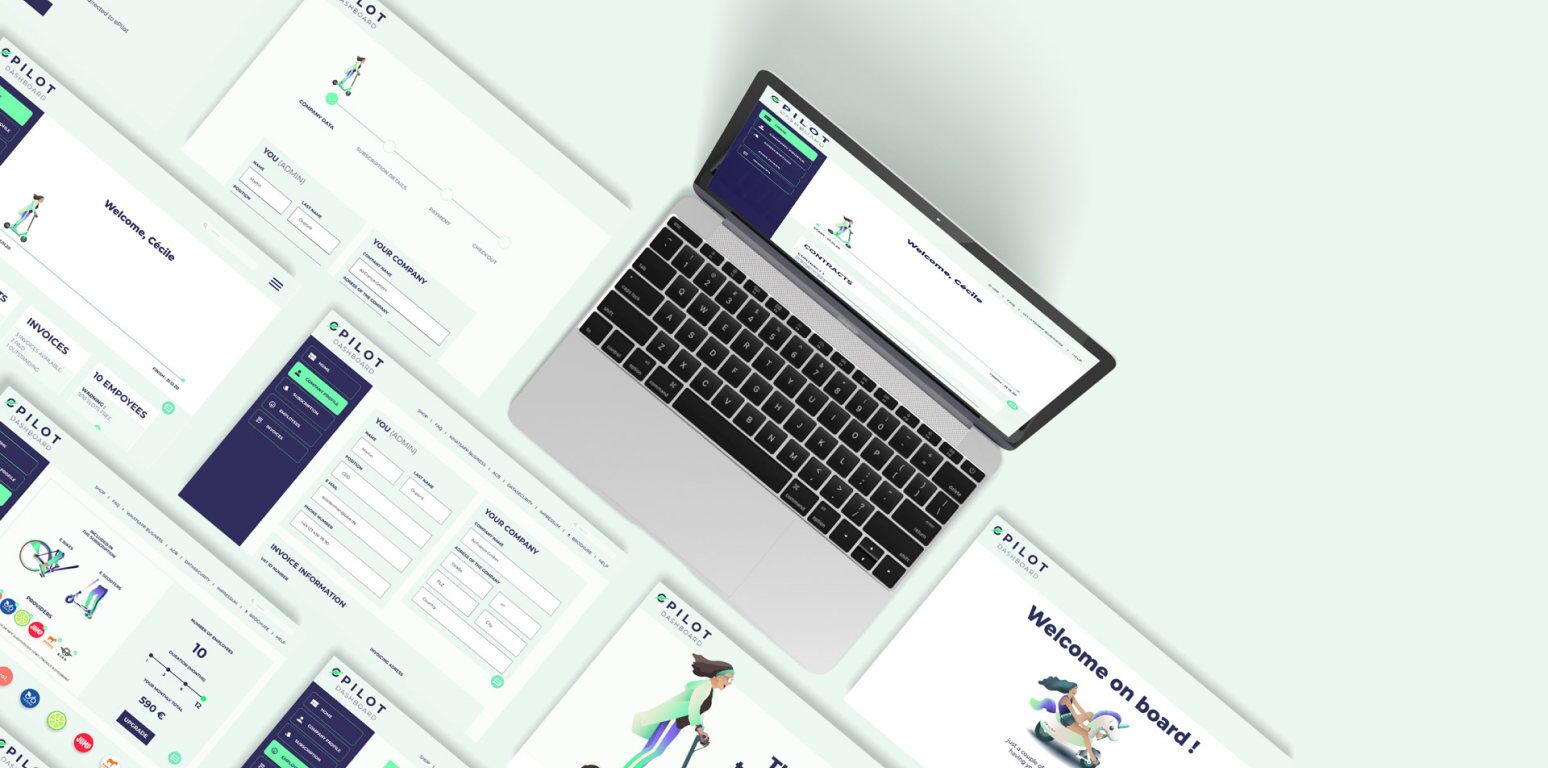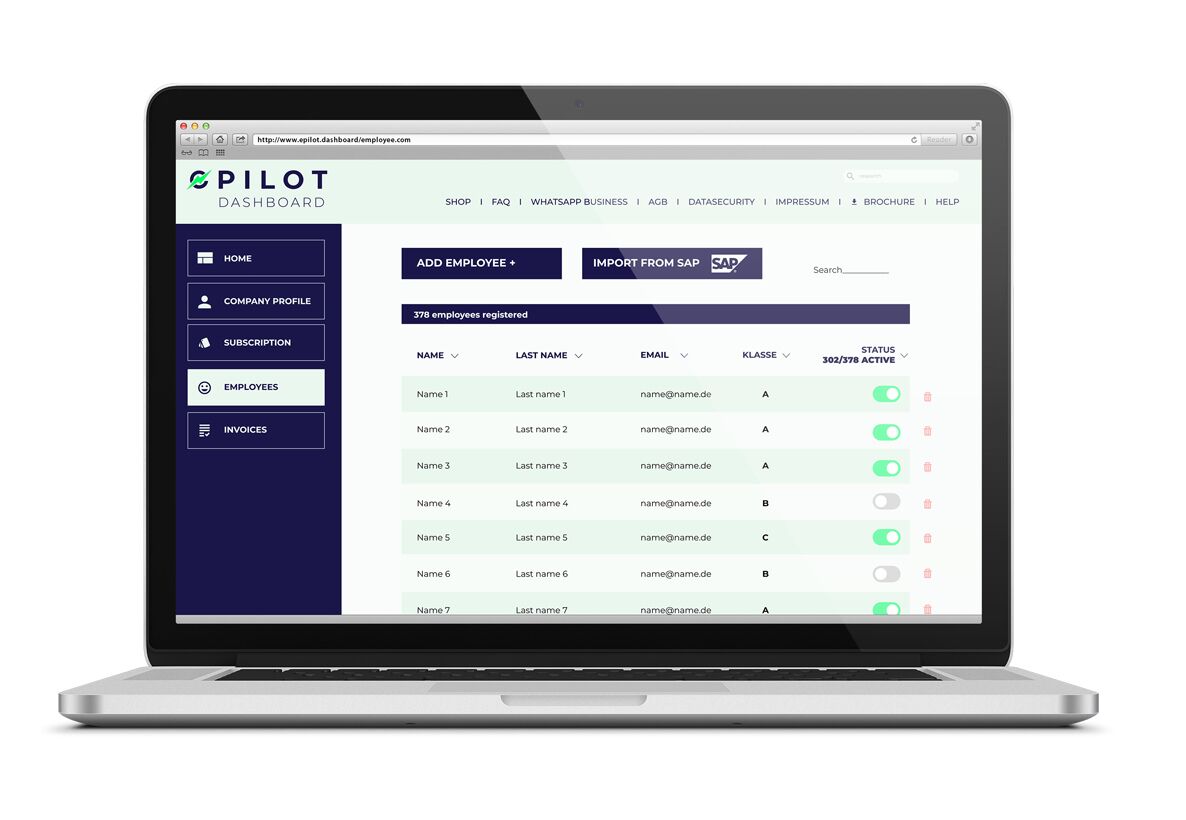 The dashboard is the employer interface that makes ePilot so simple and easy to use for HR managers or upper level management. Here is where they can take full control of their subscription plan by adding or removing employees, creating classes of subscriptions, and even handling invoicing.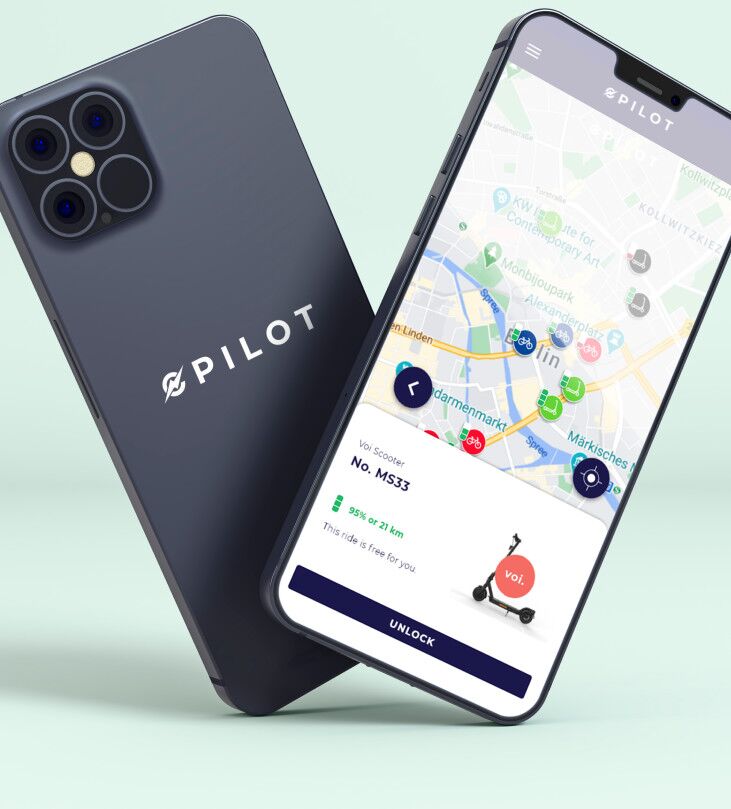 Once an employee has been added to the dashboard by their employee they will have access to the ePilot App. Here they will be able to find the nearest available vehicles and keep track of their emobility budget.
To put it most simply, ePilot is a subscription plan that embodies usability and ease while also creating positive change by encouraging companies to reduce their corporate carbon footprint. ePilot's mission is to not only create something that the market needs now with the ePilot Abo, but to also look to the future needs of the e-mobility market with the ePilot Business solutions and create for the future as well.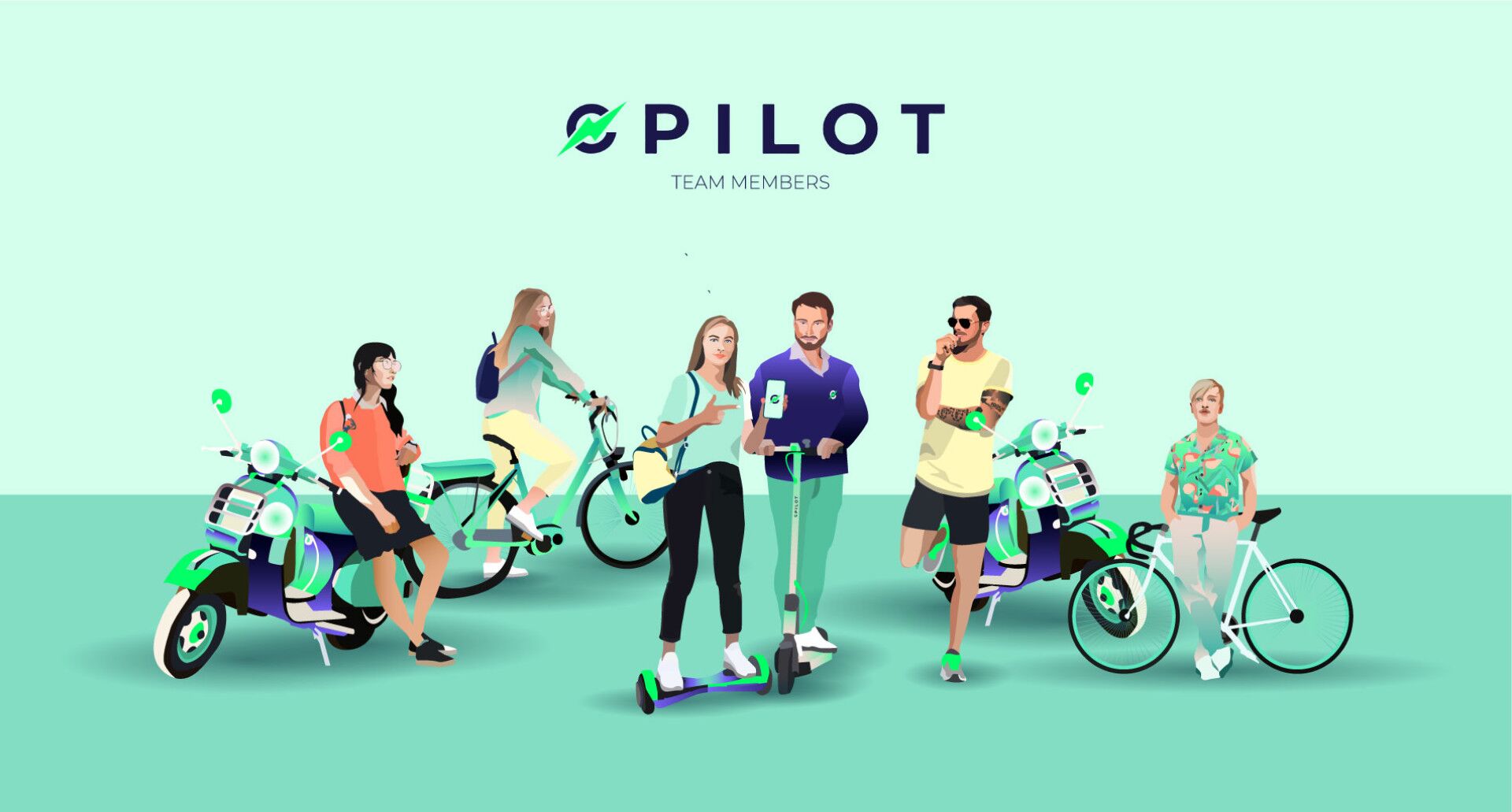 Project Management Budgeting, Campaign Managment, Coordination & Planning, Prozess-Optimierung
Dennis Weidner
Silke Schütters
Business Development
Project Setup, Goal Setting & Roadmap Defining
Christopher
Marcel
Viktoria
Performance Marketing & 360° Campaigning
Campaign Alignment towards Brand Identity, DOOH Campaigns, Guerilla Marketing incl. Target Group Definition, Selection of the Bidding Model, Monitoring and Optimization, Reporting
Dennis Weidner
Silke Schütters
Social Media & Content Social Media & CRM Campaigns,Content Calendar, Content Creation & Content Coordination
Isabelle
Martin
Sarah Lena
Jan
Visual Design & UX/UI
Branding, Positioning and/or rebranding of your business.
Communication Design for Marketing Campaigns