Industry: e-commerce Our Role Creative agency: Kreativ Agentur Skills: Branding, online marketing & positioning
BurgerMeister is one of the leading company in the fast food landscape of Berlin. Qualitative products and out of the box positioning fitting Berlin´s mentality, BurgerMeister could since their opening in 2003, create a community and impose their offer as a must when it comes to Hamburger.
BurgerMeister´s challenge
The business model to the general crisis
Despite their incredibely good reputation and renoun in the capitale of Germany, BurgerMeister, just as much as the majority of service providers, has seen its turnover drastically dropping due to the global pandemic of 2020.
The travelling restrictions leading to a decrease in tourism, added to repeated lockdowns, brought the two business partners to the following conclusion :
BurgerMeister has to adapt to this new situation.
As a Creative Agency, we decided to lean on the actual crisis and its special characteristics, to create adisruptive online campain. Our team, also really close to the topic of this crisis, rapidly came up with creative and "freches" slogans which directly pleased the two business partners of BurgerMeister.
The original strategy was to set up a massive offline campaign all over Berlin, with posters of the slogans promoting the new feature of BurgerMeister´s website : online ordering. Yet came the shadow of a second lockdown announcment and as a common decision, we came to the conclusion that offline was not relevant at a time where the majority of Berlin´s population, staying home, would be exposed to it.
The focus was then going to be "crisis related" and 100% online.
Increase of newsletter subsriptions by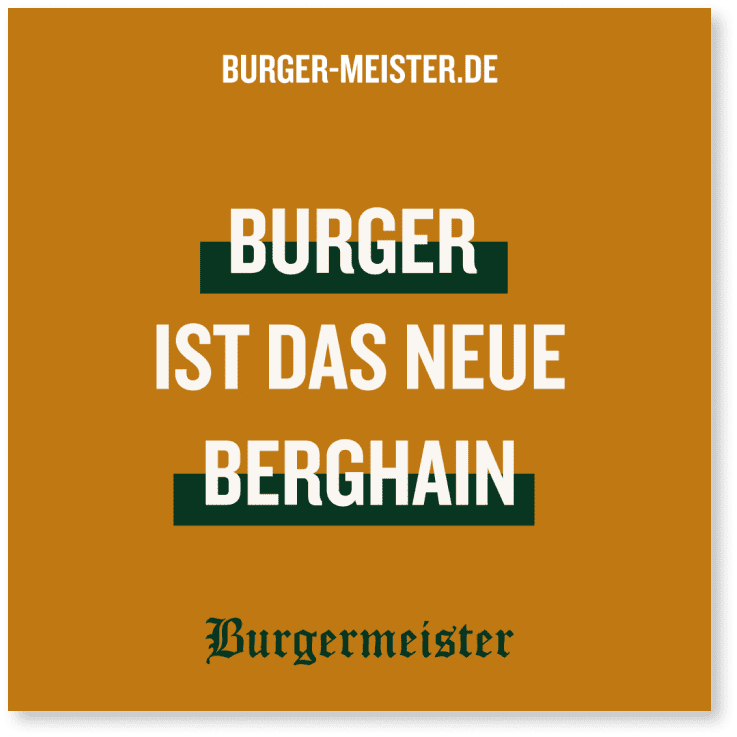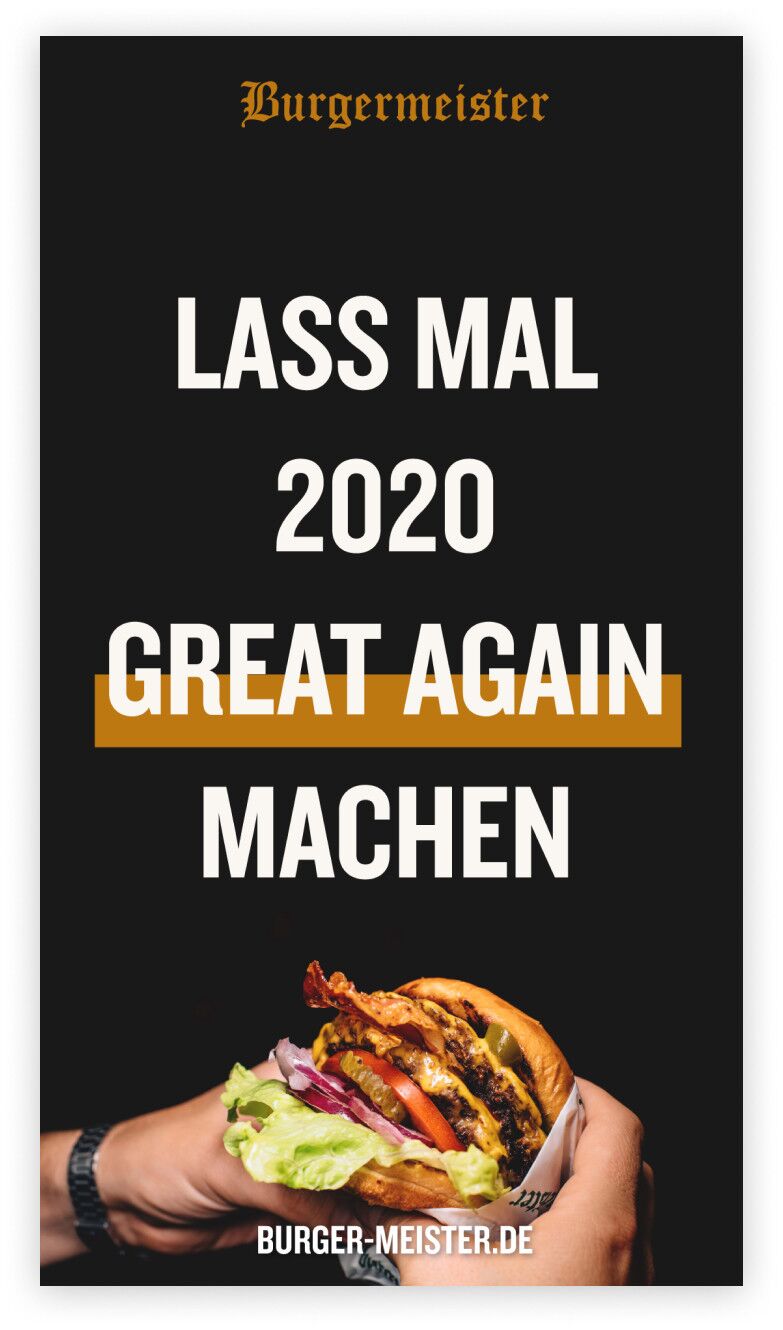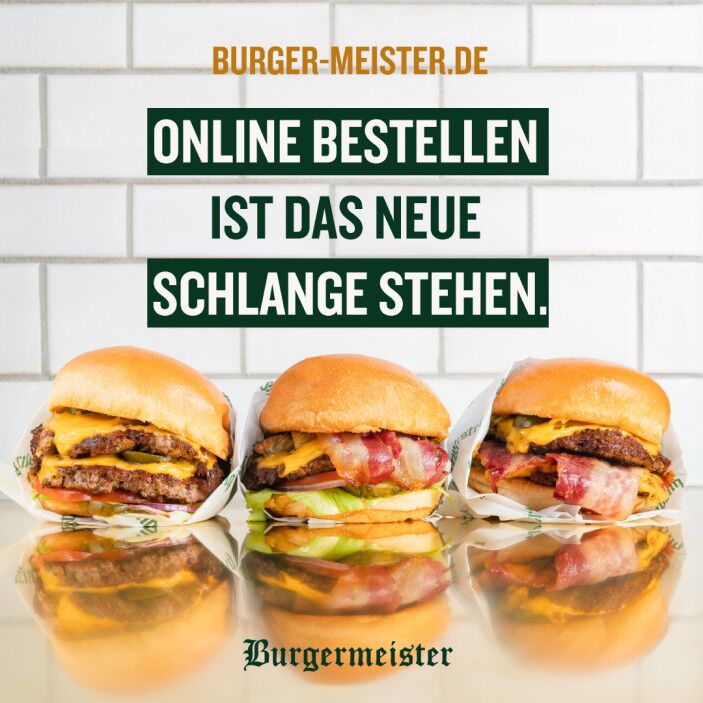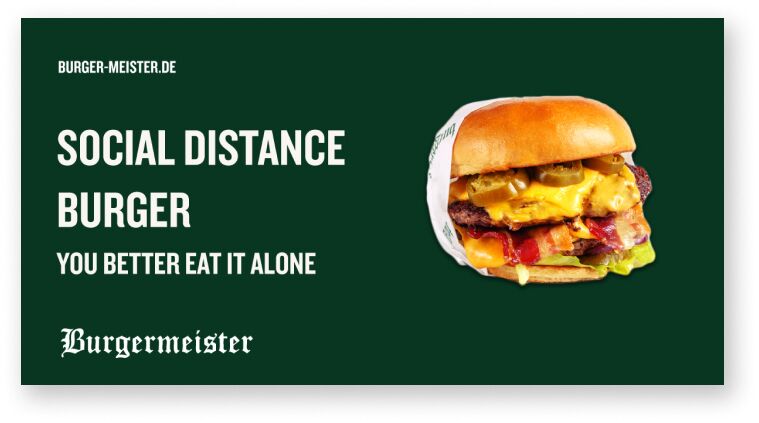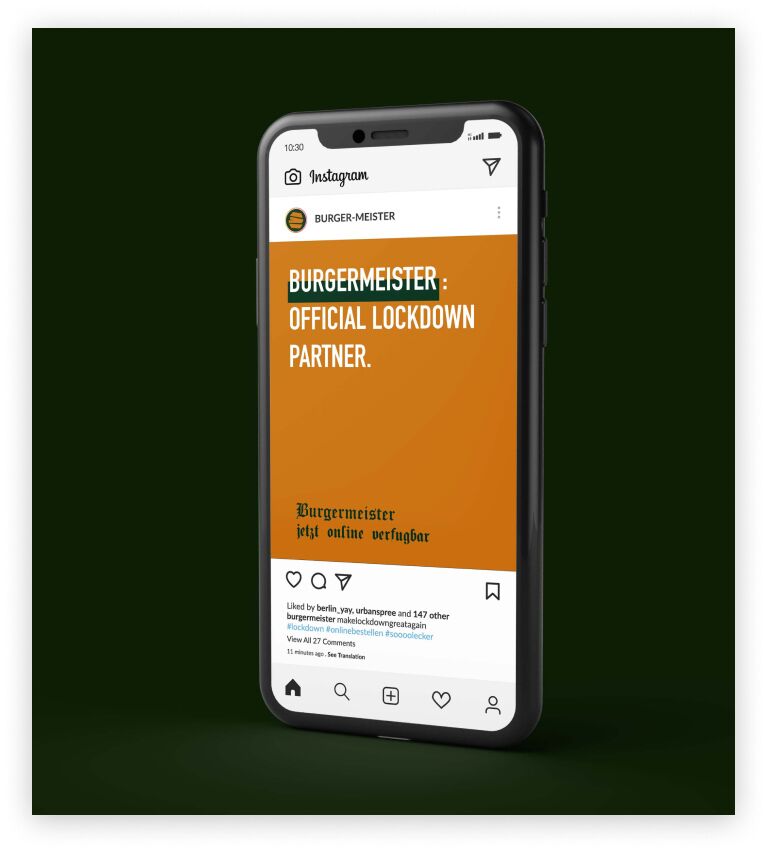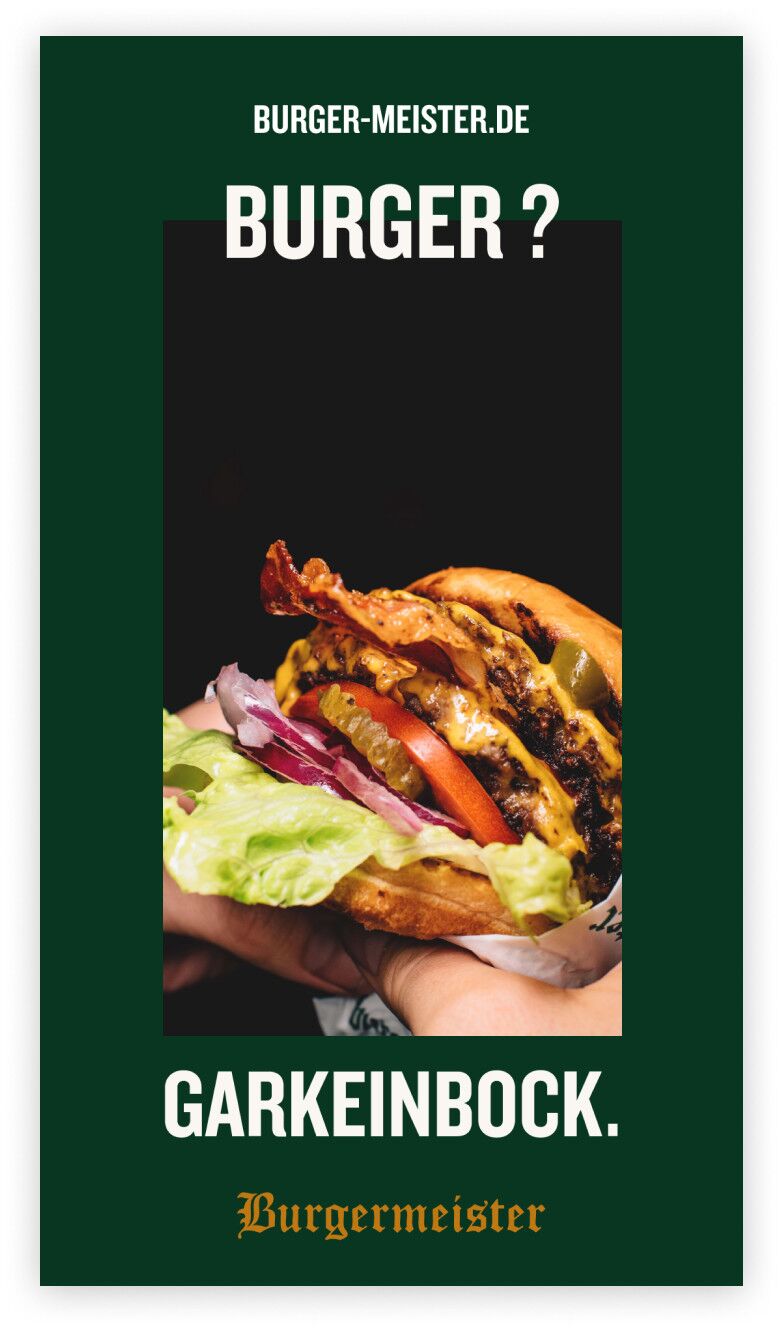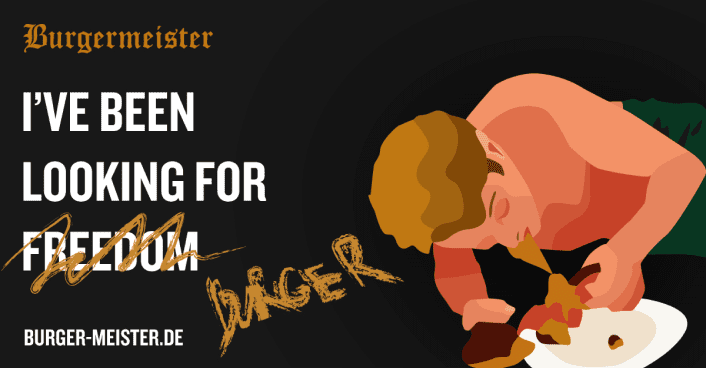 Project Manager
Campaign strategy, internal coordination & planning, intrateam communication
Dennis Weidner
Silke Schütter
Business developer
Project Setup; Full Business und Brand Audit.
Performance Marketing Manager
Analyze previous paid marketing activities, aligning campaign to brand identity, audience definition, Bid model selection, monitoring & optimizing, reporting
Marketing Managerin
Setup social media and CRM campaigns, create content calendar, coordinate with writers & designers
Visual designer
Tailored creatives and ad assets