Hey, The registration for the next events is open
Put your info below and join the next 2019 event:
VR Kicker in Berlin for the very first time! Brought to you by Paranoid Internet. We teamed up with Kynoa the creators of a Virtual Reality Kicker table to host a special event. Last Thursday evening, we invited members of the tech start up scene in Berlin to battle in virtual reality. Take a look below at some of the pictures from the epic day!
VR Kicker in Berlin
15 teams faced off in a tournament to test out the game and its features. The table looks relatively similar to a typical kicker table but instead of having a sunken in space with the kicker player figures, there is simply a flat top. However, Once you put on the googles it is an entirely different story.
You can see your players and the entire stadium right under your nose. Since the players are in virtual reality they do not have the same constraints as a traditional Kicker table. At times they can break free from their posts! Other special elements include multiple ball features, balls that are spiked, and many more.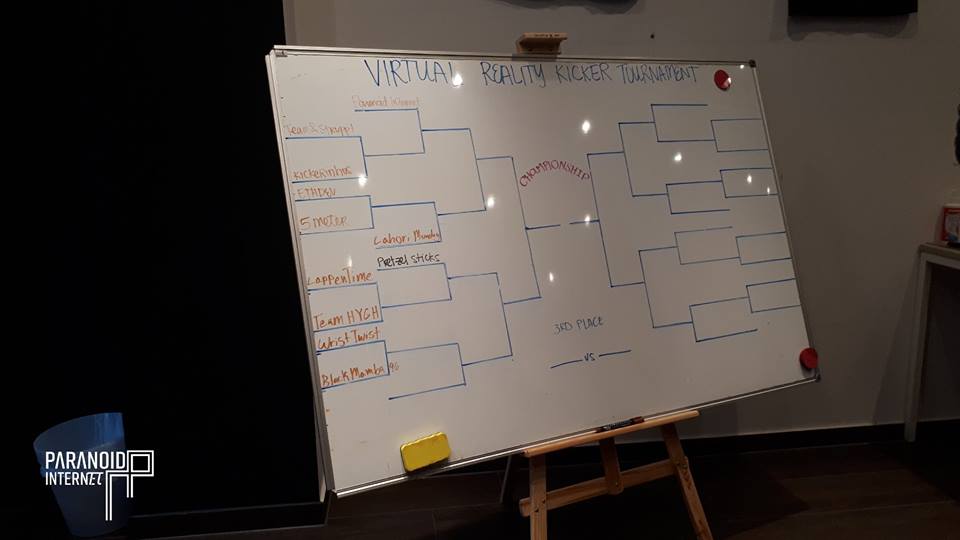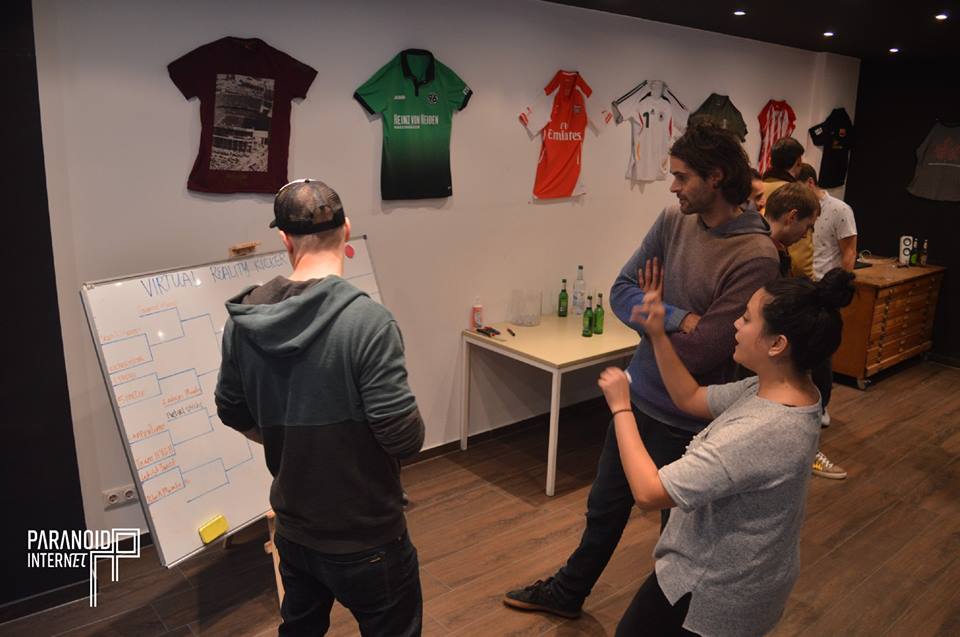 The teams were made of up of tech connoisseurs, video gamers, start up founders, and those interested in VR!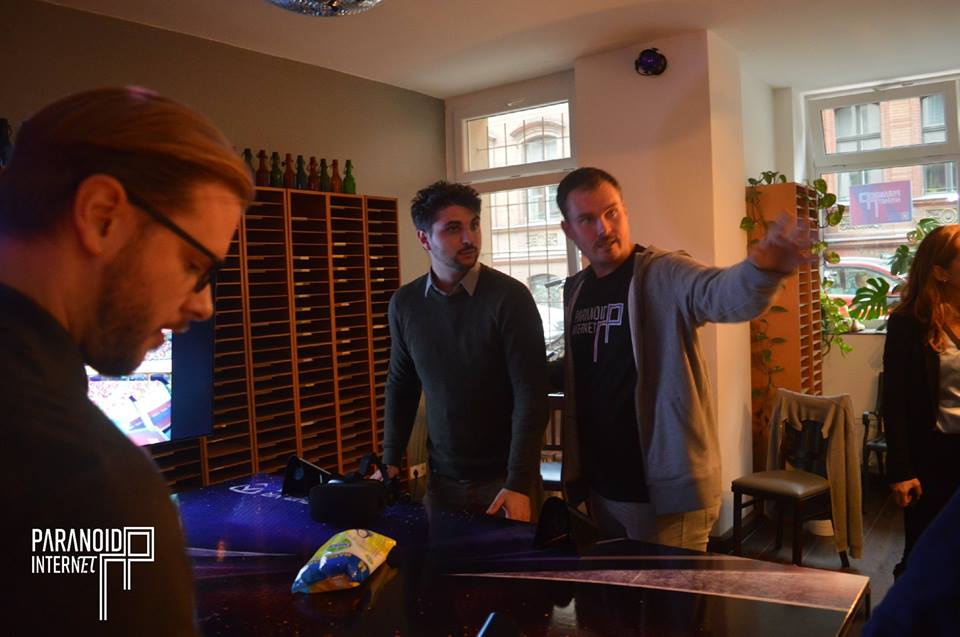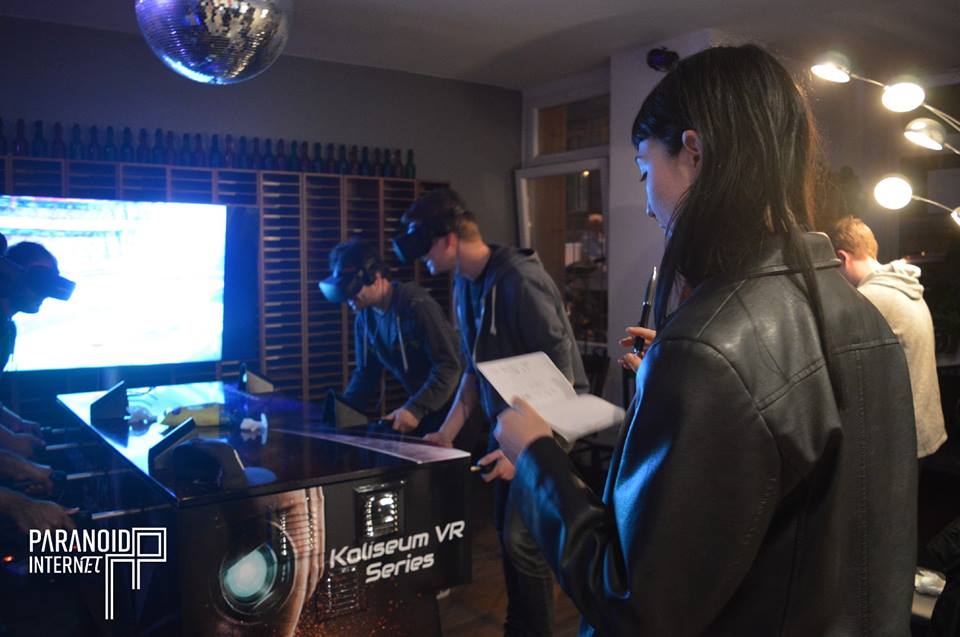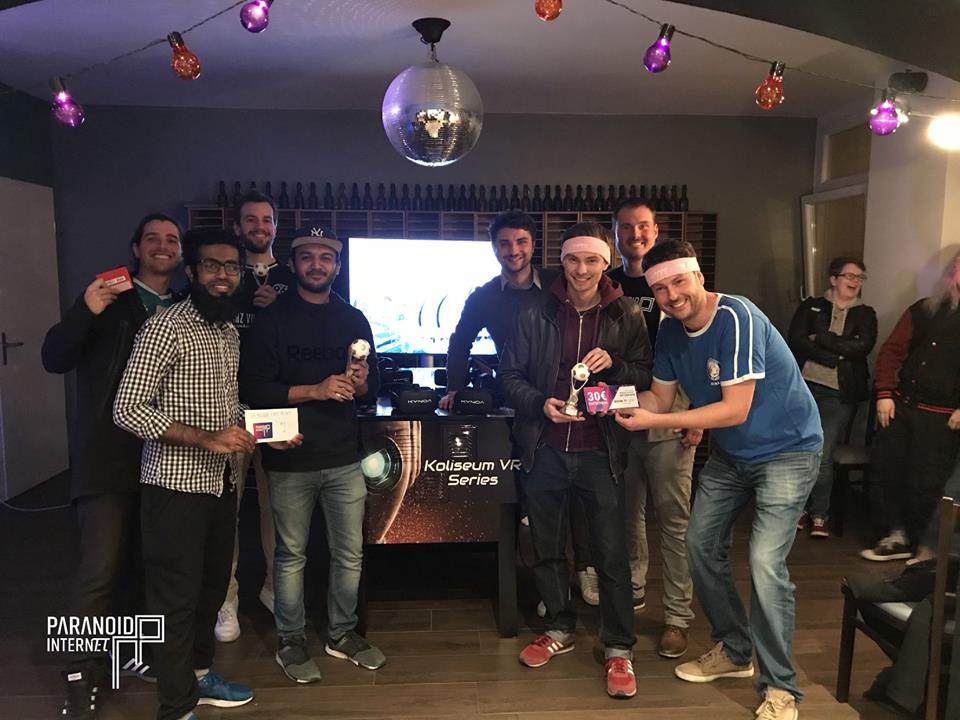 After all the teams competed in the tournament we awarded trophies to the first, second and third place winners.
Paranoid Internet values being at the forefront of new technologies. As a young, energetic team based in Berlin we want to bring something special to the startup community.
Want More?
Want to see more of our events? Take a look at our Art and Blockchain event held during Berlin Arts Week.
Even More?
Are you interested in collaborating on an event or Paranoid Internet's marketing expertise and guidance for your VR, AI, IoT, Tech, Blockchain or Crypto project? Get in contact with us! Follow the link here.