After throwing a number of events with Paranoid Internet, I have a learned two things. The first being something WILL go wrong and the second being it often takes a compromise to fix it.
The planning of our Virtual Reality Kicker Tournament went something like this.
A few weeks ago, we attended Bits and Pretzels, an innovation conference taking place during Oktoberfest in Munich. It was there we met some of the Kynoa team, a company that has created the newest in virtual reality gaming technology: VR Kicker. To say the least, Paranoid Internet was completely hooked on the idea of bringing VR Kicker to Berlin for the first time.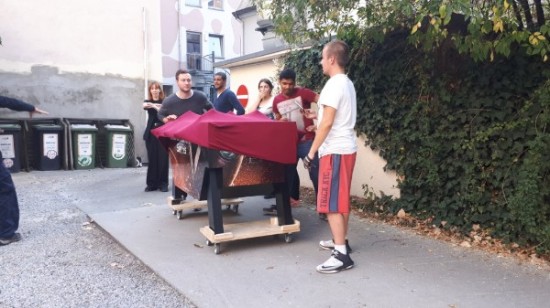 Paranoid Internet Virtual Reality Kicker Tournament
In a matter of days, we planned a kicker tournament set in virtual reality and invited members of the tech startup scene to our Berlin offices. With the virtual side of the plan sorted, we only had to deal with the challenges in the physical world. The biggest one being moving a 200 kg kicker table up to the 5th story of our building, through the balcony window of our CEO, Dennis Weidner's, private office, down a hallway and into the main meeting area.
Business as usual here at Paranoid Internet. Maybe it is the spirit of working in crypto, but we are constantly faced with seemingly impossible challenges and then figuring out solutions. Step one was to hire a crane. Step two was to have our team of crypto and blockchain enthusiasts help the hired hands lift the table onto the platform. Once mounted, the elevator like contraption whizzed up the heavy table as if it was made of air at a speed quite alarming if you are familiar with the going rate for a VR Kicker table.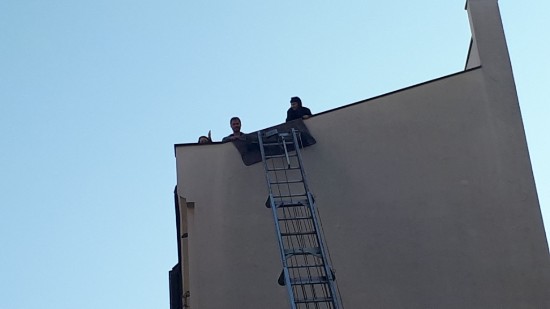 Now comes the part that is to be expected. Something went wrong. The slant of the balcony wall made it impossible to align the contraption with its edge. We tried to brainstorm solutions as to how we could hoist the table over the edge but due to the height and weight, this was simply impossible.
Working in Teams
As our team strategized different ways of angling the machine over an edge five stories up, our head of events, Rebekah ran down to the hostel downstairs and inquired if they had any options to host our event in their bar. As it turned out, they could offer us something even better! They had a private event room that had just opened up that we could rent out for the next two days.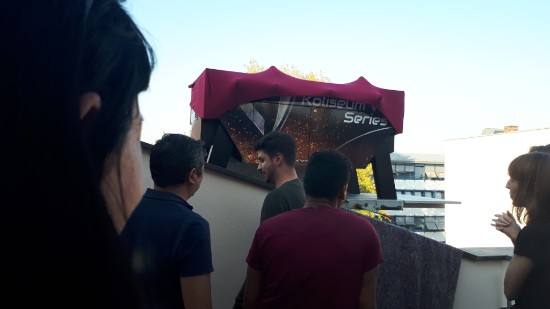 Of course, the preference is to host our events in our offices. The feel is much more personal and intimate than an event room. That being said, when you throw events you there is always a compromise.
Knowing how to work with a team often leads to compromises but also a wider pool of ideas. Different people can bring different elements and attitudes to a setting that can change the course of events- often for the better. Upstairs we had five people thinking just about how to get the table over the wall and all we needed was one person to think:
Why do we have to go over the wall at all?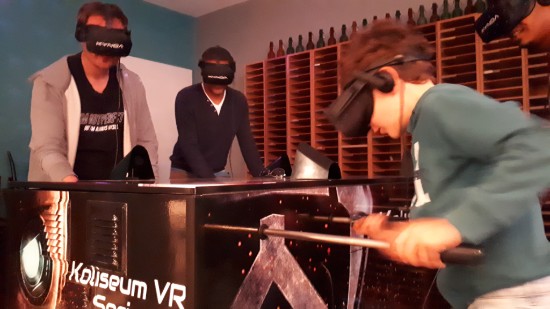 This week our new motto is to not think about getting over walls, but to focus on if we even need the wall at all. The answers could be right downstairs.
To sign up to play in our tournament please follow this link or schedule a private viewing/playing session with the table here.