Web Summit 2018 had the most attention paid to crypto currencies and blockchain technology than any year prior. Crypto at Web Summit could be seen in the number of booths held by companies working with blockchain technology to crypto trading platforms. The last day included a Crypto Conf with an entire stage dedicated to crypto.

Crypto at Web Summit
At Web Summit 2018 there were a number of different crypto focused talks. For instance day 1 on the center stage held a talk given by Peter Smith entitled, How to Join the Crypto Revolution.
Throughout the days of the summit some of the buzzwords that kept coming up along side AI, data, machine learning were blockchain, crypto and decentralization.
During the Thursday conference at the Crypto Conf stage often times you could not even manage to get a seat the attendees were so interested in the talks and panel discussions.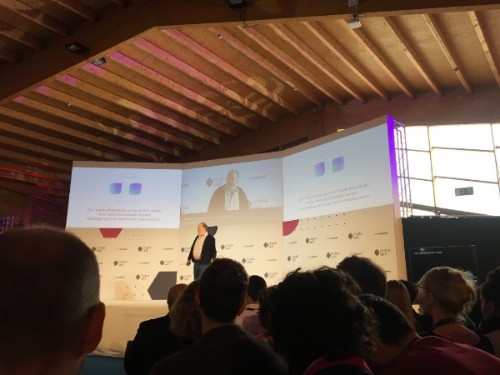 Some of the big names were: 
David Chaum, CEO of Elixxir
Carolina Abenante, Founder of NYIAX
Joseph Lubin, CO-Founder of Ethereum
Yoni Assia, Co-Founder & CEO of eToro
Lastly, conferences really take place outside of conferences. Within the crypto space the satellite events that took place included pitch competitions on boats to investor dinners hosted by Paranoid Internet. The space is vibrant! Be sure to contact us to connect and meet up next year.
What was different this year?
2018 has been a big year in crypto. It has seen an insane amount of momentum, dreamers and speculators. This year at web summit both Microsoft and IBM has booths discussing how they plan to use blockchain technology.
This is on point with what has been going on in the space recently. Larger businesses will say they are speculative but still invest in the technologies.
More?
Crypto at Web Summit was great this year but the Paranoid Internet are seasoned professionals at attending crypto conferences. Follow this link to read our article on how to network at a crypto conference. Read this article.