Black Friday all the way to Cyber Monday -is without a doubt the E-Commerce shopping event of the year.
Our agency, Paranoid Internet, specializes not only in building e-commerce websites for our clients, but also putting together Black Friday campaigns including reserving prominent placement on Black Friday deal sites.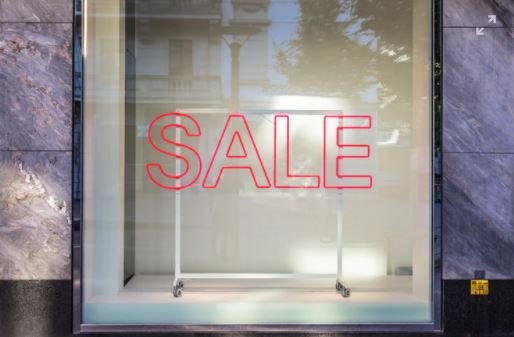 In honor of Black Friday starting tomorrow, we have decided to share some of our best practices when it comes to Black Friday promotions based on the work we have done with one of our more recent clients, City Blitz.
Black Friday Best Practices:
Banner Ads
Anyone with access to the internet knows that this time of year we are bombarded with banner ads. It is important to keep in mind the typical rules of banner ads from the text ratios to the use of contrasting colors. But at this time more than ever it is also important to use your budget wisely. Especially due to the volume of competition, having ads that target directly your most ready to buy audience.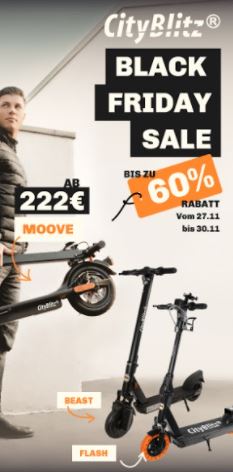 E-Commerce Site Black Friday Makeover

Once your potential customer lands on your e-commerce site from a banner or ad or otherwise it is important that they have constant visual reminders that it is black friday. For CityBlitz, Paranoid Internet gave their shop's homepage a complete makeover. One extra trick is to include a timer that counts down the amount of time left in the promotion. This also gives potential customers a sense of urgency that may guide them to making a purchasing decision sooner.
Go to Where the Deal Hunters are
The biggest difference between marketing and sales is a sales person knows how to sell, while a marketer knows how to find the people who want what you are selling. So when trying to make Black Friday sales why not go directly to where the most die hard deal hunters are looking. There are a bunch of sites whose sole purpose is to post Black Friday deals. For the german market some of the best include BlackFridaySale.de or geschenke24.de.
One criticism of this method is that the deals across these sites are often not curated and can be a bit random. Although creating a relationship with these types of site organizers can create good relationships for hosting can give even better deals in the future.