Paranoid Internet CEO, Dennis Weidner and Head of Finance, Silke Schütters, took the sea!  September 7th they left Berlin to attend the biggest blockchain conference and cruise the hottest Mediterranean destinations. Blockchain Cruise Europe is a 3-day long event that brings together top crypto and blockchain professionals.
Barcelona to Monte Carlo
The 3rd edition of the CoinsBank Blockchain Cruise set sail from Barcelona to Monte Carlo and then onto Ibiza. Block Cruise Europe aims to accelerate the growth of the blockchain community. They do this by giving a boost to form significant bonds between its members.
For Paranoid Internet, it is a perfect opportunity to keep up with the latest tech and trends in the industry as well as network directly with industry professionals and leaders. The topics of the talks and panel discussions ranged from The Intrinsic Value of Altcoins to Life Purpose.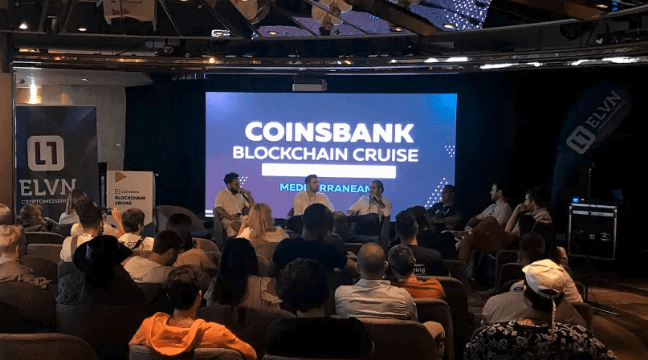 Networking for C3 Conference
Dennis shared a C3 Conference "bitcoin" with the famous computer programmer and businessman, John McAfee after his talk on Mass Adoption of Crypto.
Founder of crypto exchange, Evercoin and General Partner with Gumi Cryptos, Miko Matsumura, shared with the conference attendees his inspirational views on fear and learning from pain.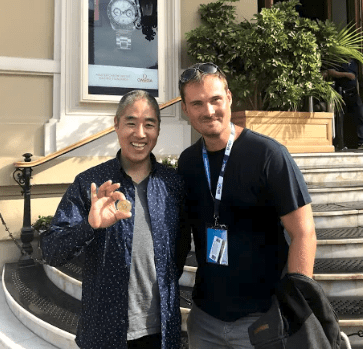 After many talks and panel discussions, crypto billionaire, Brock Pierce also joined in on the fun and posed with a gold bitcoin besides Dennis Weidner.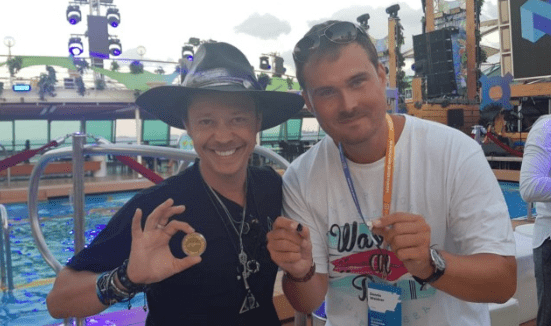 Global Blockchain and Crypto Experts
It was an invaluable opportunity to meet blockchain and crypto gurus from all over the world. If you were on the cruise and didn't have a chance to meet Paranoid Internet don't hesitate to contact us. Or you can come to our next Paranoid Presents event at our Berlin Headquarters where Art meets Technology meets Blockchain
This Mediterranean voyage was a start of our autumn's blockchain and tech conferences. Follow us for real-time updates from our trips on our Twitter and Facebook pages!