Paranoid Internet introduced our newest client, HYGH, with a night of food, drinks, and networking opportunities.
HYGH is a peer-to-peer advertising network and content management system that connects owners of public displays with brands. Managed through an easy to use app, The HYGH platform empowers everyone to become an advertiser, regardless of budget, resources or company size.
The venue was selected for favorable lighting with casual laid back vibes and authentic Argentinian fare. Guests dined on roast beef pinchos and empanadas while slinging back Argentinian wine or pisco sours as they mingled throughout the evening.
Earlier that day the hosts Paranoid Internet and HYGH made waves at TechCrunch Disrupt, Berlin. During the conference they discussed their respective projects. The dinner was scheduled so those in town for TechCrunch would have the opportunity to attend alongside Paranoid Internet and HYGH's mutual networks.
Your Next Investor Dinner
Want Paranoid Internet to host your next investor dinner? Get in touch here: [email protected]
Whether it is a massive event for 500 or a quick cocktail hour for a few, we can provide intimate, authentic experiences that stimulate relationship building. Click the link here to see the investor dinner we cohosted during Web Summit Portugal.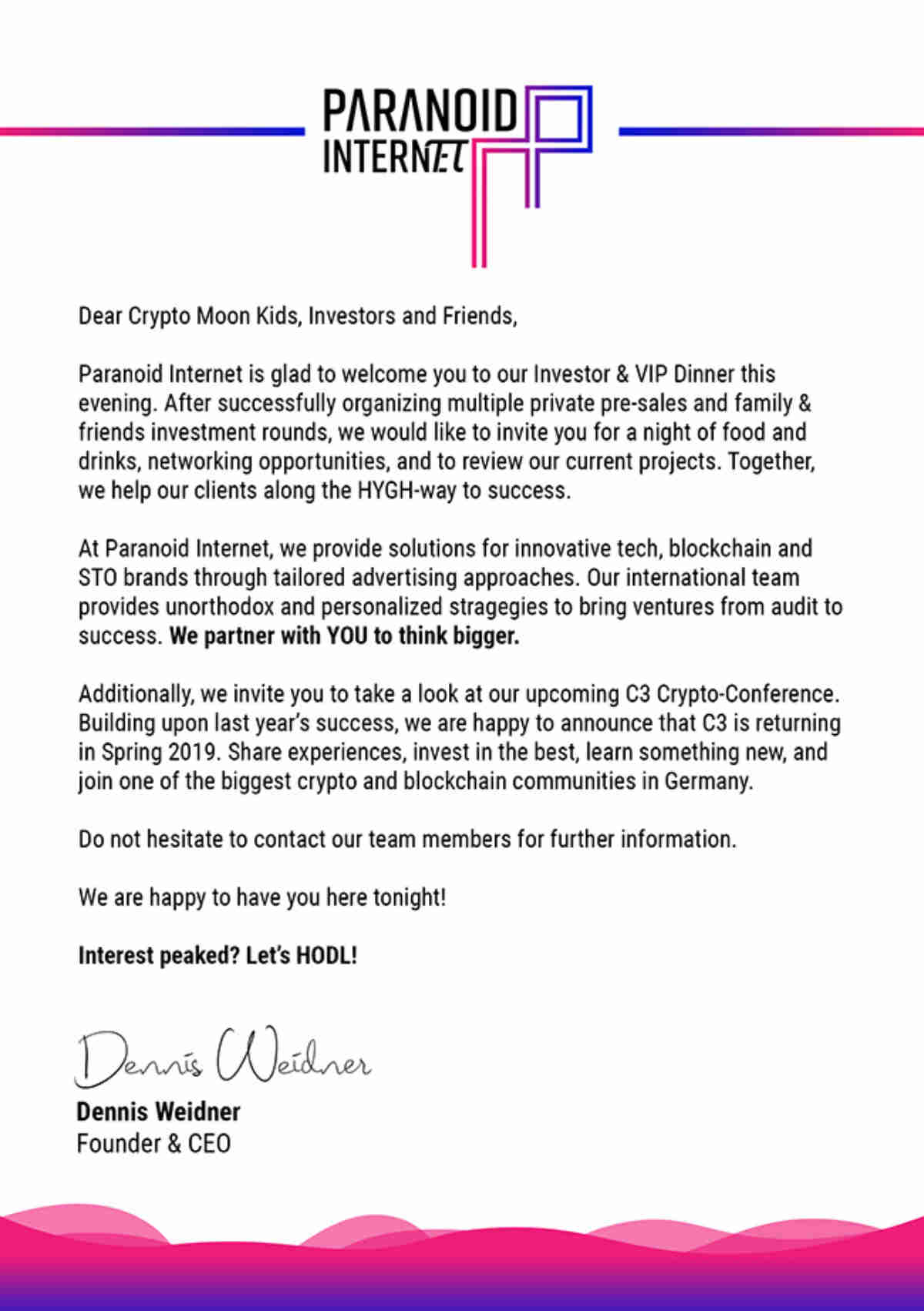 Pictures Social Media
Take a look at some shots from Paranoid Internet's social media accounts. If you interested in more about what we do behind the scenes or day to day take a look at our social media channels like Instagram or Twitter for the most up to date postings.