Introducing ePilot, the platform pioneering e Mobility trends throughout Europe. 
What is ePilot
ePilot is the latest project from Paranoid Internet. The platform and soon-to-be app is a one-stop shop for everything e mobility. The user-centric service provides visitors with everything from coupon codes and vouchers to the latest news and regulations. With ePilot, users can make a better decision on which e service provider fits their needs, as well as discover new ones. 
At Paranoid Internet, our team is made up of niche rockers and trend hackers, so of course, the e mobility trend has been of special interest to us. We launched the web version of the platform earlier this summer and plans for an app are already underway. 
The launch of the site coincided with the recent law changes in Germany that now allow e scooters to hit the streets. From our travels to meet with clients across Europe, we noticed the craze in cities like Lisbon and Paris. Knowing the potential for growth in this sector, we were thrilled to find out they would be arriving to Berlin this year so we could hop on the trend ourselves. 
"By 2040, we expect the contribution from shared mobility services to rise to 19% of total kilometer traveled"- BloombergNEF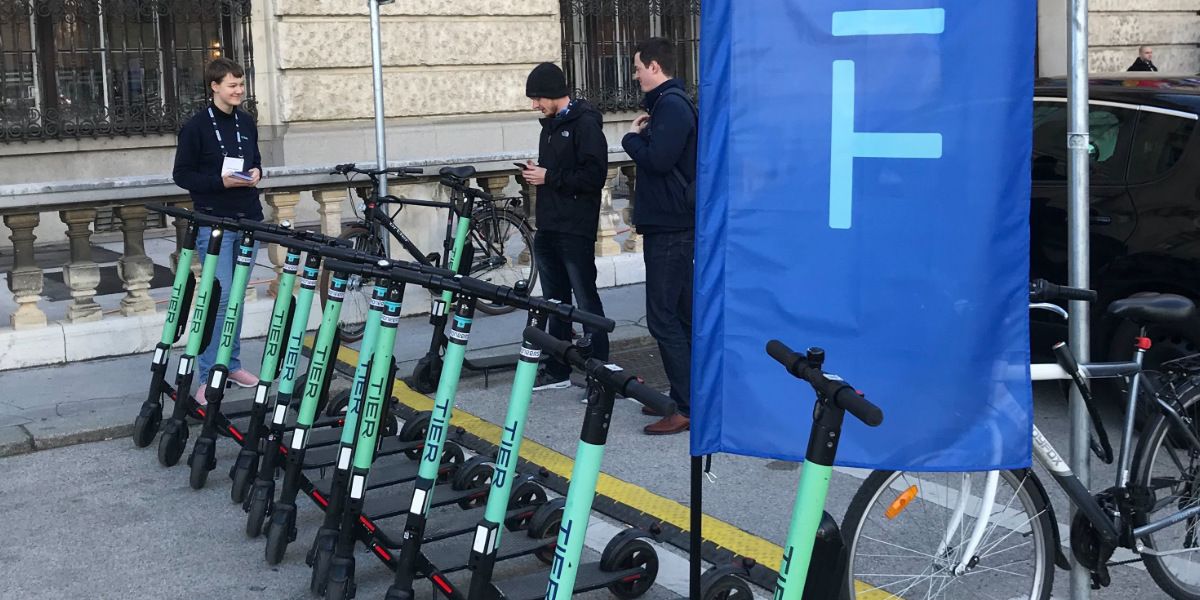 What Problems does ePilot solve? 
One pain point we did notice was the difficulty to navigate the seemingly endless choices (Lime, Bird, Beam, Do tt, Flash, PopScoot, Scoot, Skip, Spin, Tier Mobility, Voi Technology,  Vogo, the list goes on!) For one thing, it is easy to simply go up to a particular e scooter nearby and download the app to get started. That being said, what if you wanted to lookup which brand was nearest to you when there is not an e scooter within sight? The process would involve downloading multiple apps and having to individually check their maps, which would not only be annoying but also time-consuming.  
This was the very pain point that launched the idea for ePilot!
From Lime's 2018 Year-End Report, we know that 40% of users said that their most recent trip was commuting to school or work. So if you are running late, finding your mode of transportation quickly is very important. 
While the idea for ePilot started with e scooters, we quickly expanded to include e bikes, shared car services, e autos and practically every other kind of electric or shared use transportation option. After the launch of our app, users will be able to book their favorite brands' mobility option directly from our ePilot app. 
Based on our KPIs from our initial launch in June, the website has a 10% conversion rate, visitors average between 90-210 seconds on the site, and from 1-5K daily unique visits. 
The platform is designed with user benefits at its core by allowing our community to have special discounts and codes, make informed purchase decision, and be able to compare certain metrics, like speed, weight and more. Additionally, ePilot also wants to benefit the e mobility brands on the site. As a start-up ourselves, we are keenly aware of how helpful partnerships can be in terms of exposure, brand awareness and eventually sales. Based on our previous success, ePilot can offer brands campaign packages that can lead to 1000+ downloads in just a 3-day period.
ePilot Partnership Opportunities
ePilot can also offer e mobility brand partnerships with cooperation from sites like Mademyday.com that can guarantee a reach of 1 million. Other options include experiential marketing strategies with new city kick-off events or events targeted towards market expansion. If you are interested in partnerships or investment opportunities with ePilot, take a look at our media kit or simply get in touch at [email protected].