we are an online marketing agency ready to position your brand and increase your sales.
Innovative business planning and business structure, online business tools, workshops, coaching
Read more here >
We know how to drive Online to increase your reach, your conversion rates and your sales.
Read more here >
We work close with every project and international business. We bring together our intercultural and entrepreneurial experience, with our passion and involvement in virtual reality, arts, online and offline strategies.
We think globally and have an understanding of international cultures and different beliefs, values and business strategies. With our team we are able to internationalise your company successfully.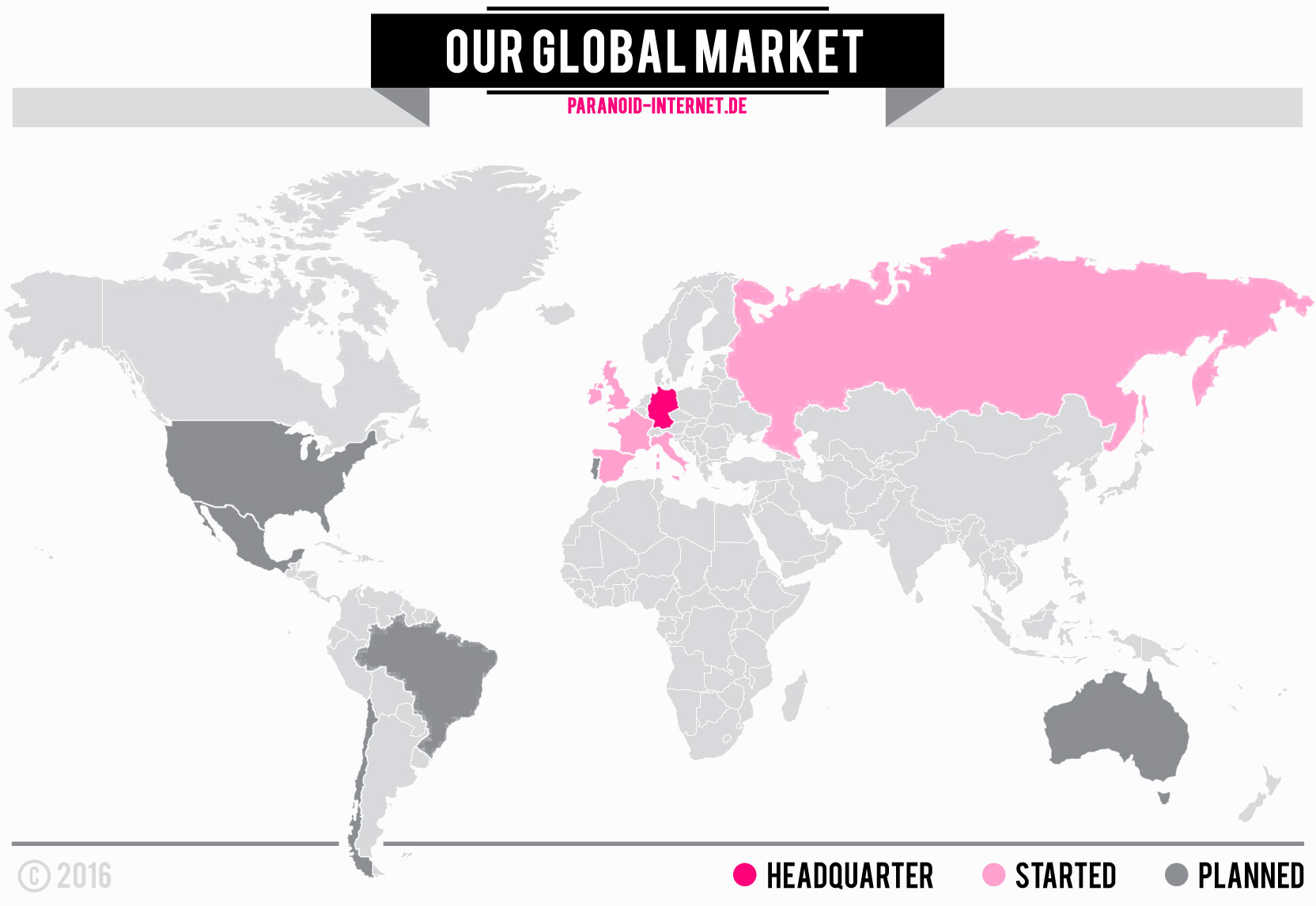 Framework of International business
We expand your reach along the cultures we have brought together
Our International partners are based around the world
Paranoid Internet Gmbh
Looking for an innovative partner to be on your side?
Friedrichstraße 68
10117 Berlin
Tel. 040/ 355 60 152
office@paranoid-internet.de
www.paranoid-internet.de
Geschäftsführer:
Dennis Weidner
Daten
Steuernummer:
46/749/01807
Umsatzsteuer-ID:
DE293682032
Handelsregister:
HR B 127673